20000 Blocks
One Line Summary
Minecraft based collaborative game that translates the game strategy adopted by the players into unique architectural forms.
Description
20,000 Blocks questions if gameplay can be used to guide a group of non-experts through the creation of collaborative architectural designs. Players compete to build structures in Minecraft with the goal to climb to a top platform before the opponent does. Players are constrained by the limited number of blocks, and so they need to optimize their design to create efficient structures. The game rewards the players with extra blocks on constructing certain pre-defined configurations, thus avoiding only linear structures to be constructed. We created multiple versions of the game to test different game mechanics, which inturn resulted in a variety of architectural forms.
I was reponsible to devise the game mechanics of one version of the game and doing the stress analysis of the constructed model post which the robotic arm constructs the real life model.
Place
SmartGeometry 2016, Chalmers University of Technology, Sweden
Collaborators
Ashris, Alexander Gosta and Samuel Eliasson
Project Lead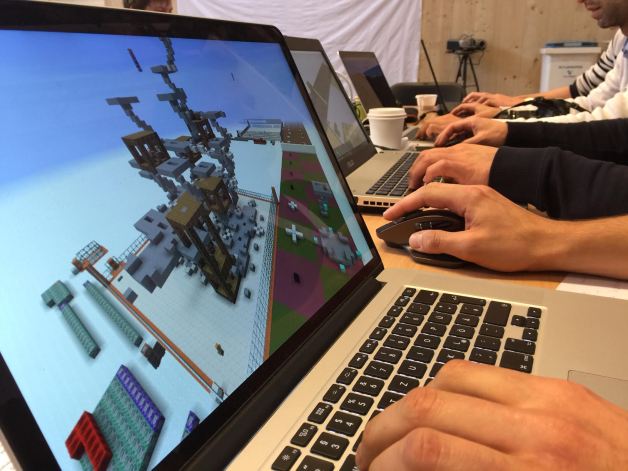 In the version of the game that I designed, the objective was to construct a structure that bridges two distant areas avoiding obstacles on the way. The game can be played either as a competitive two-player game or a collaborative four-player game. The arena is bifurcated into two parts by a high wall with a platform on top. A team wins if it reaches the top platform before the opponent team does.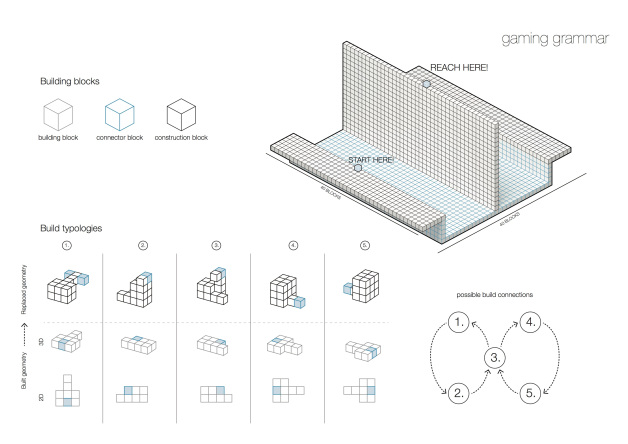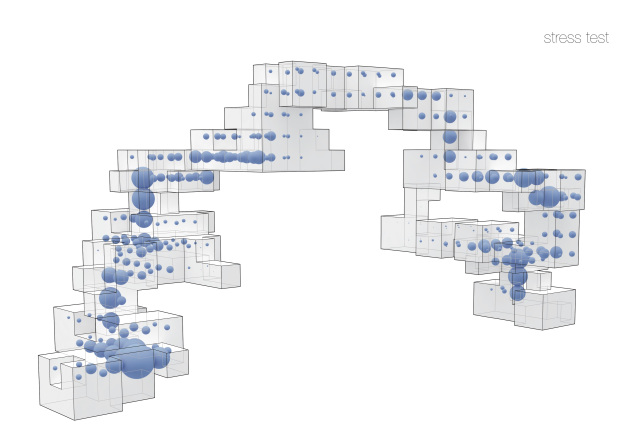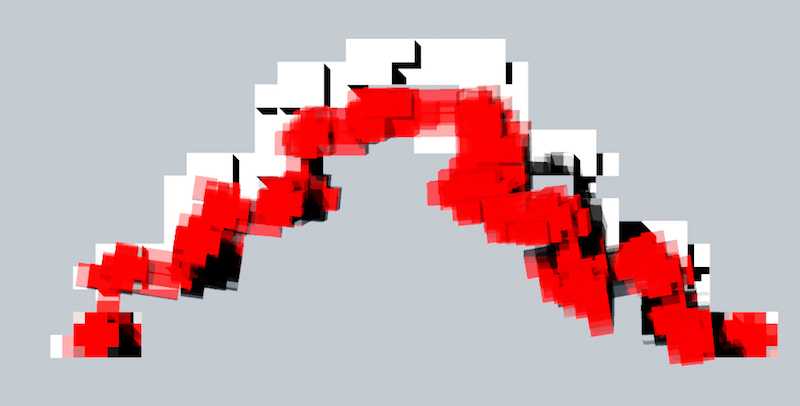 Post the stress analysis, adjustments are made to make the model structurally stable. Once the model is finalized, a robotic arm, affectionately called 'Ginger' constructs the model. The blocks that are part of the model are glued and the rest are used as scaffolding for providing support.
Construction of the physical model by a robotic arm post stress analysis
Removing the unglued scaffolding blocks