A Date With Yourself
One Line Summary
An interactive experience that lets people ponder over their digital footprints over the past and see how they've changed as a person.
Deployment Demo
Description
Identity is fluid. As we travel this journey of life, we get imprinted and we forget parts of ourselves. Old people's memories are erased and new memories are formed by the new ones. As we go through this fluid process without actively knowing it, it can be helpful to pause, spend time with ourselves and ponder over where did we start and where are we headed to by reliving the conversations we had. As the final project for my Cognitive Augmentation class, I made this experience by parsing the Facebook messages data for my account and do a basic classification for messages according to different themes. The messages get read out by my own voice (made with Lyrebird.ai) and can be downloaded as a podcast.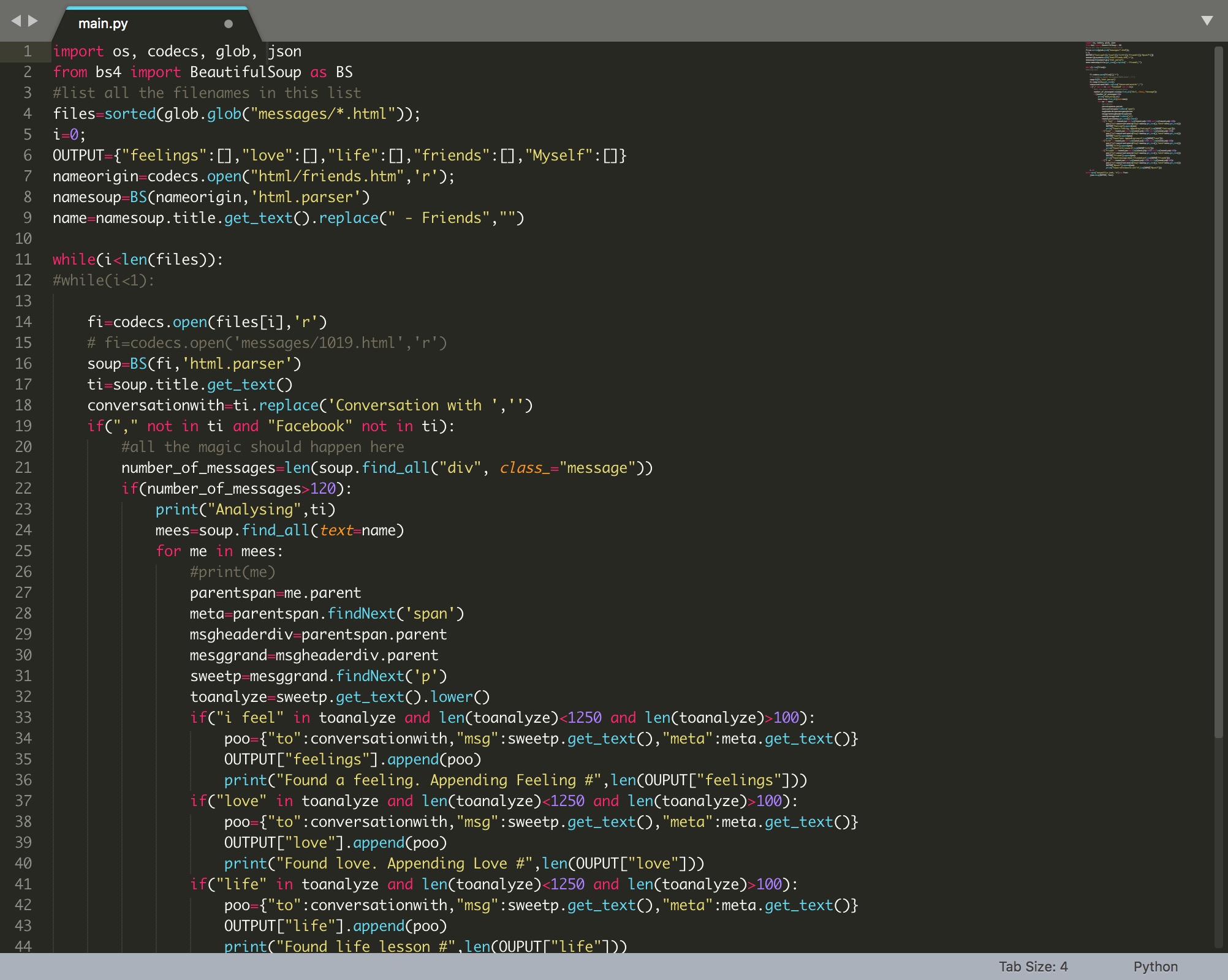 Analysing Messenger chats to look for themes like feeling, love and regrets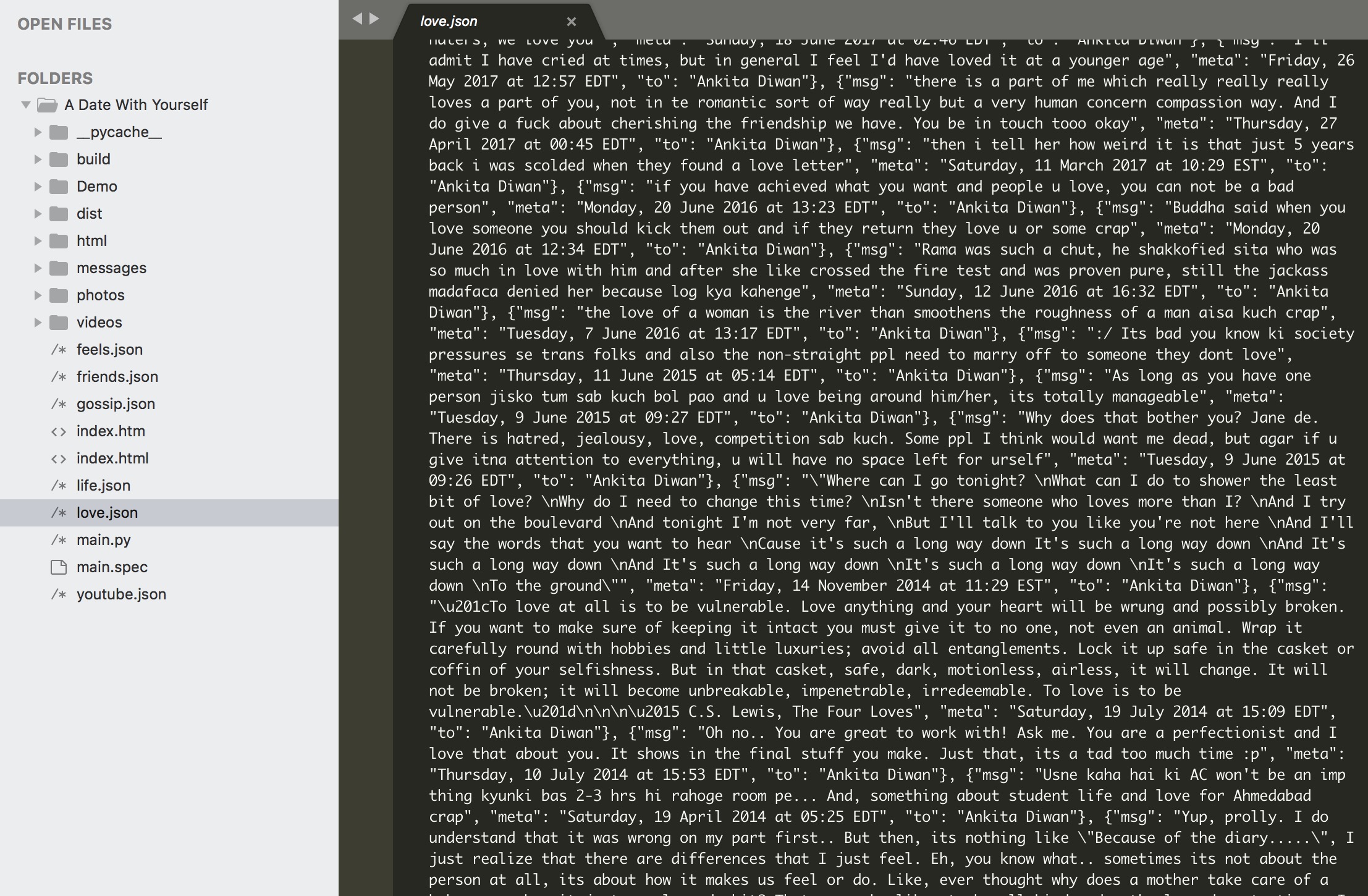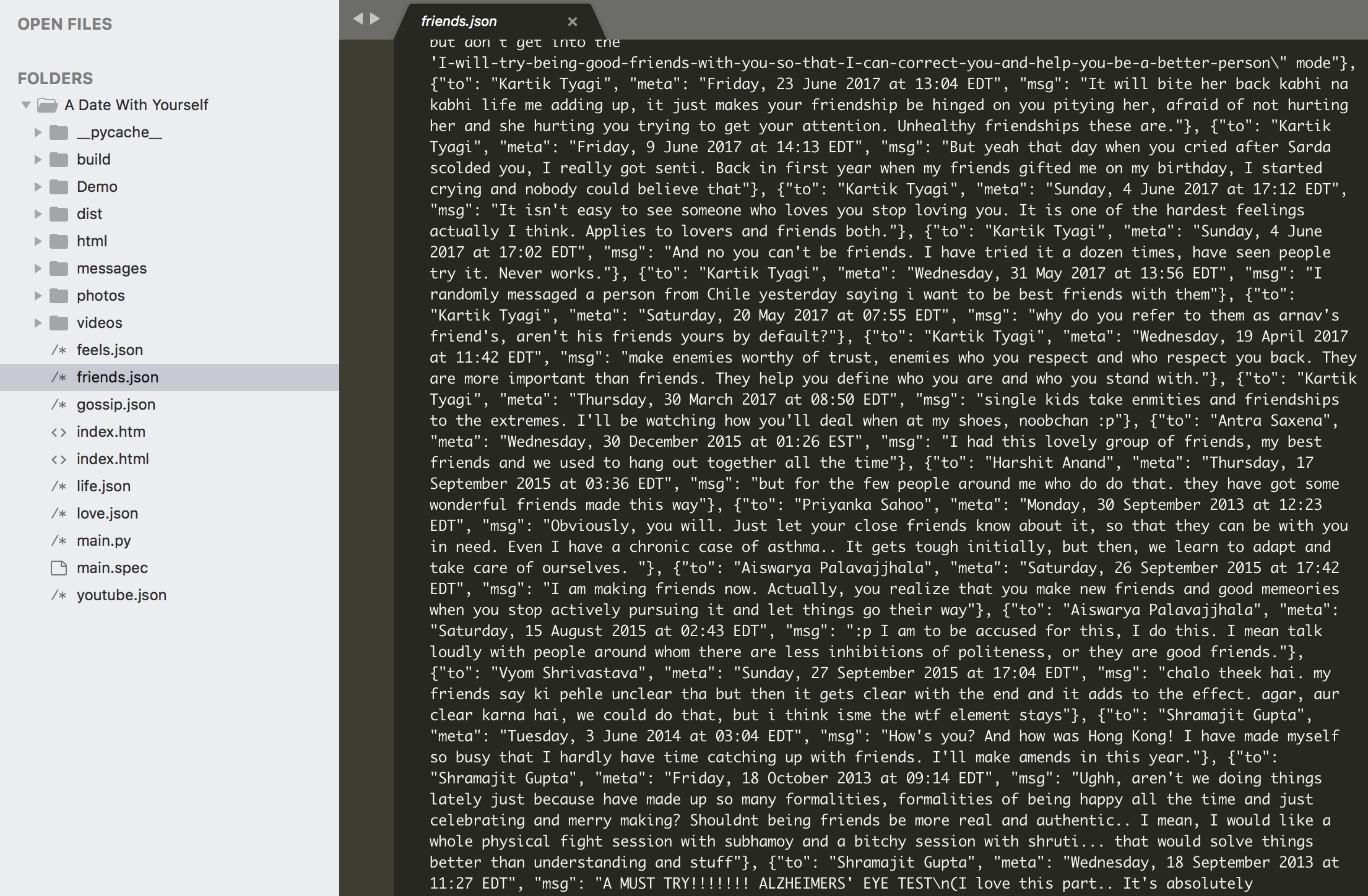 The analysis looked for different themes like love, friends, gossip, hate and life. Only messages written by me were analysed and not of my friends whom I was talking to. Every message was decontextualised and when knitted together, I got moments of my life where I was down, I was inspired and I was poignant. It made me realize how my interactions with others had moulded over the past and hence in turn have moulded me.