Moons of Pandora
Deployment
Source Code
One Line Summary
A Twitter Bot that makes fictional moons and posts their description every 30 minutes for no good reason.
Description
Moons of Pandora is a Twitter bot active since 24th September 2016 that creates fictional moons every 30 minutes. By create, I mean draw, assign a name, describe the moon and post a tweet about it. It works through a Linux Processing application running on an Amazon EC2 instance. The sketch uses Perlin noise to draw the moon an a basic templating structure to come up with the names and description.
Time
September 2016
As of now, 1200 tweets have been posted by the Twitter Bot.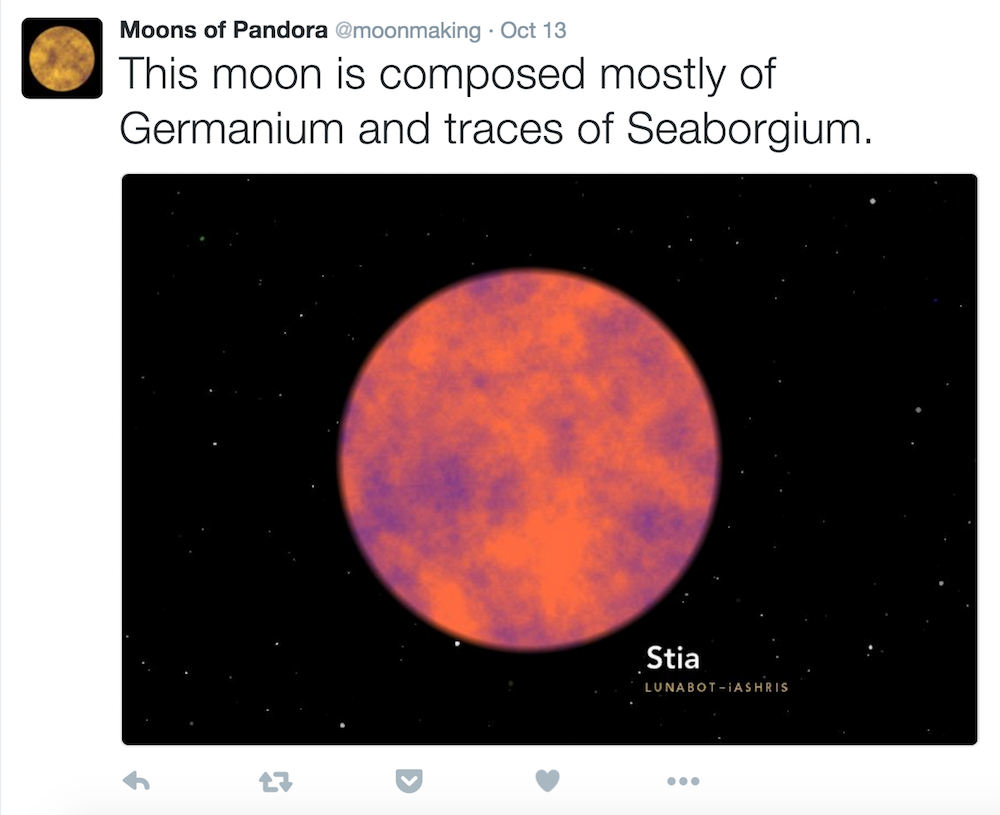 The patterns on the moon are generated via 2D Perlin mapping with two contrasting colors and the name and description with a wide array of building blocks that fit pre-defined templates.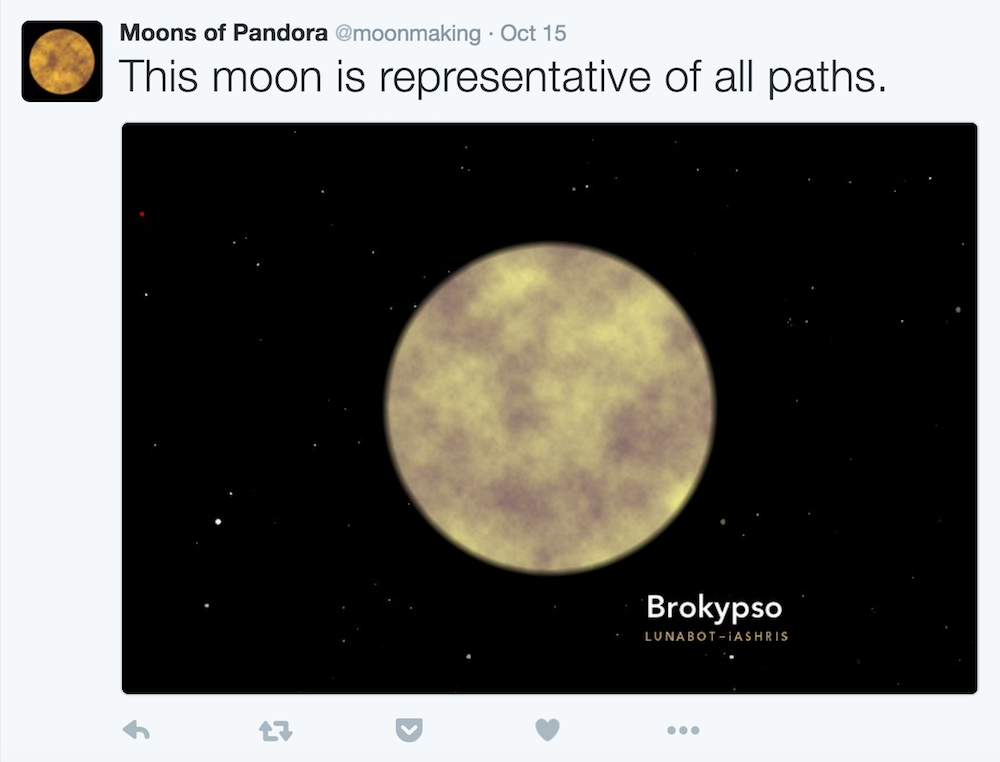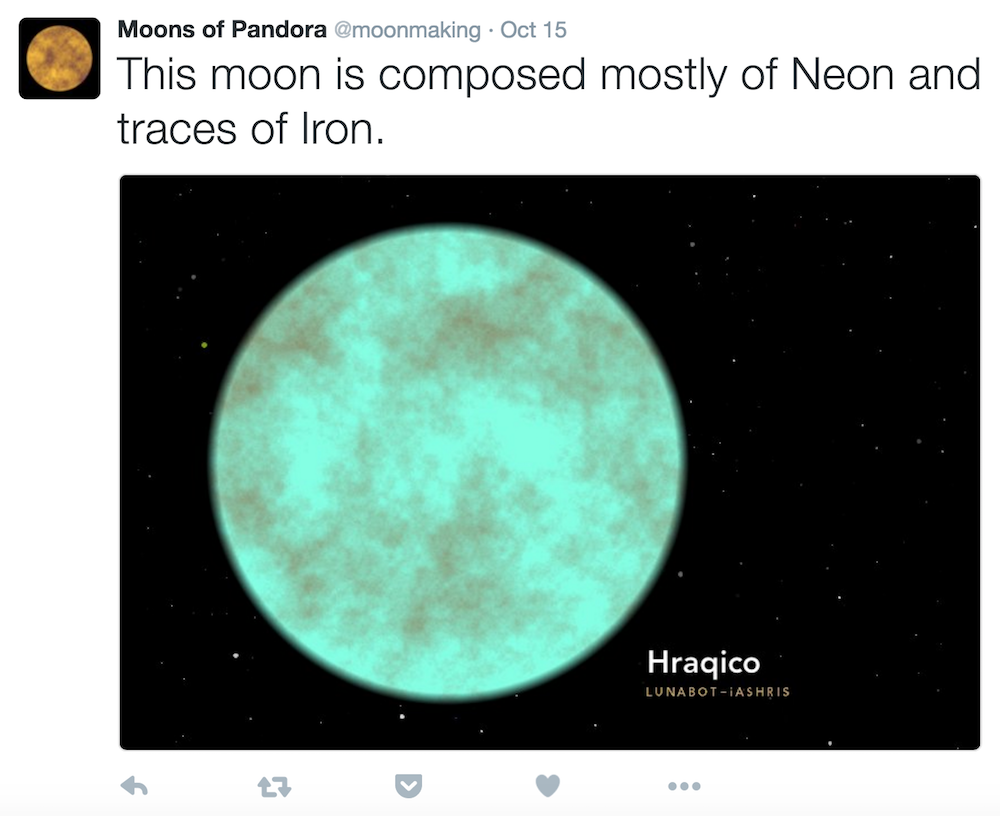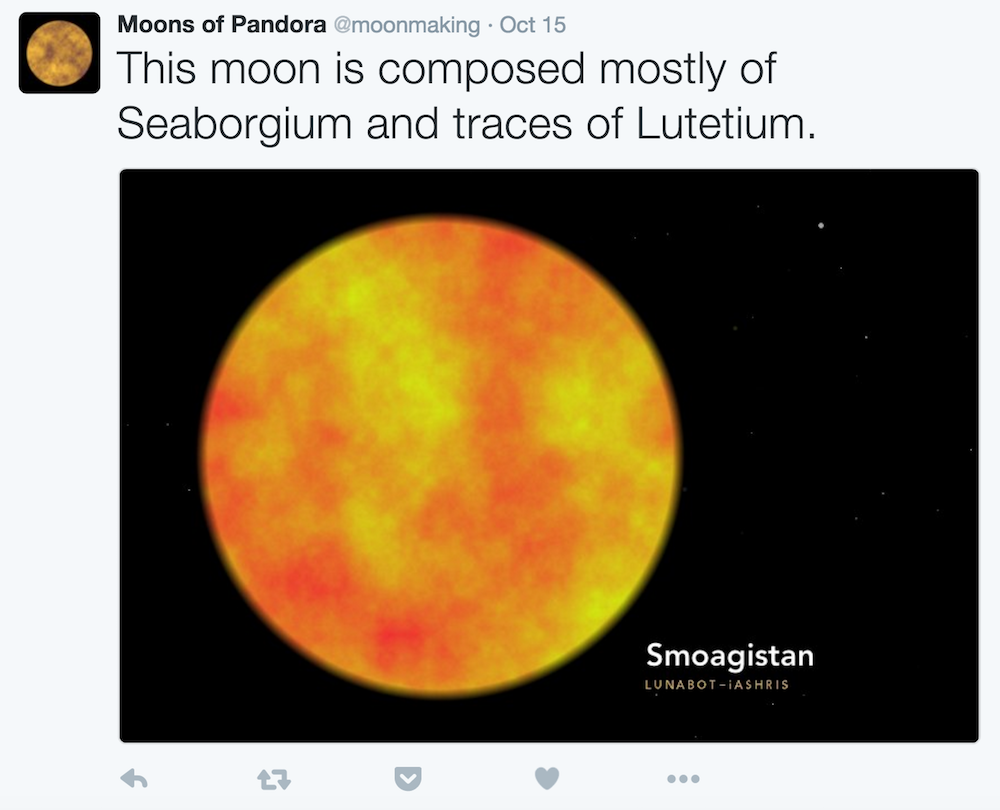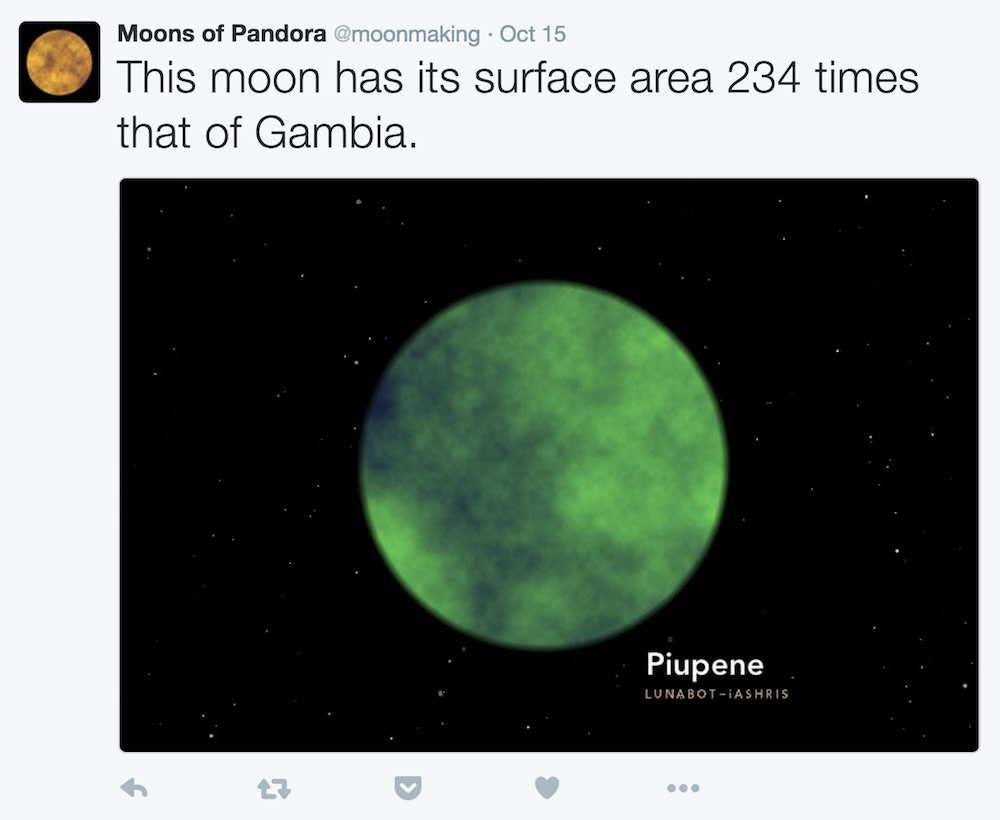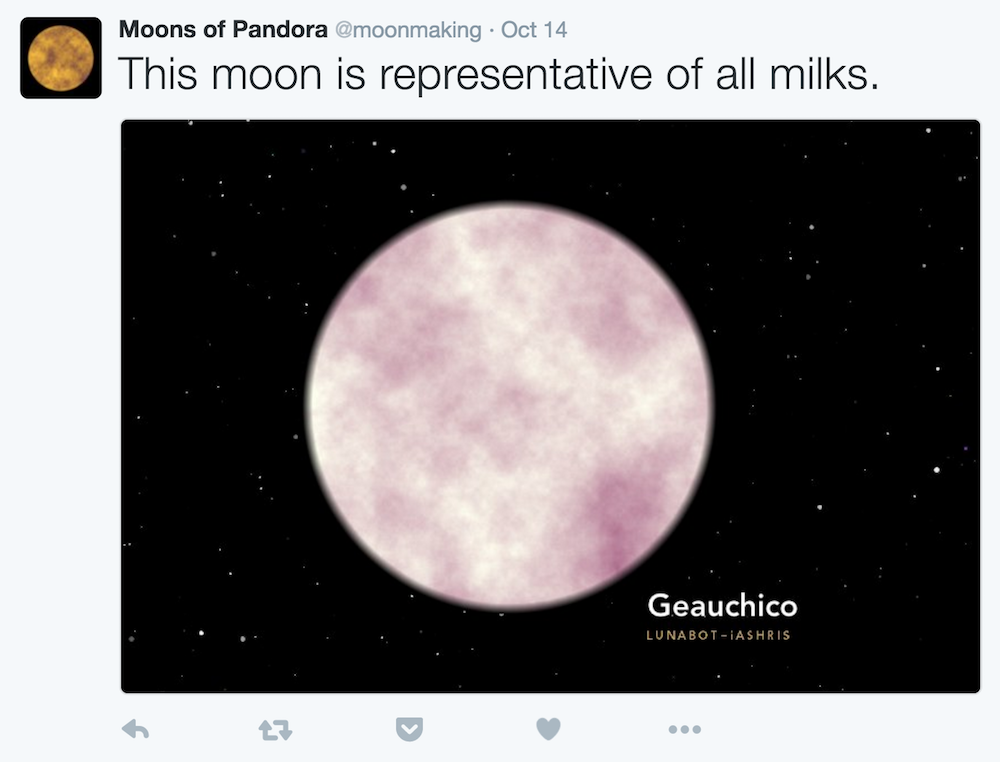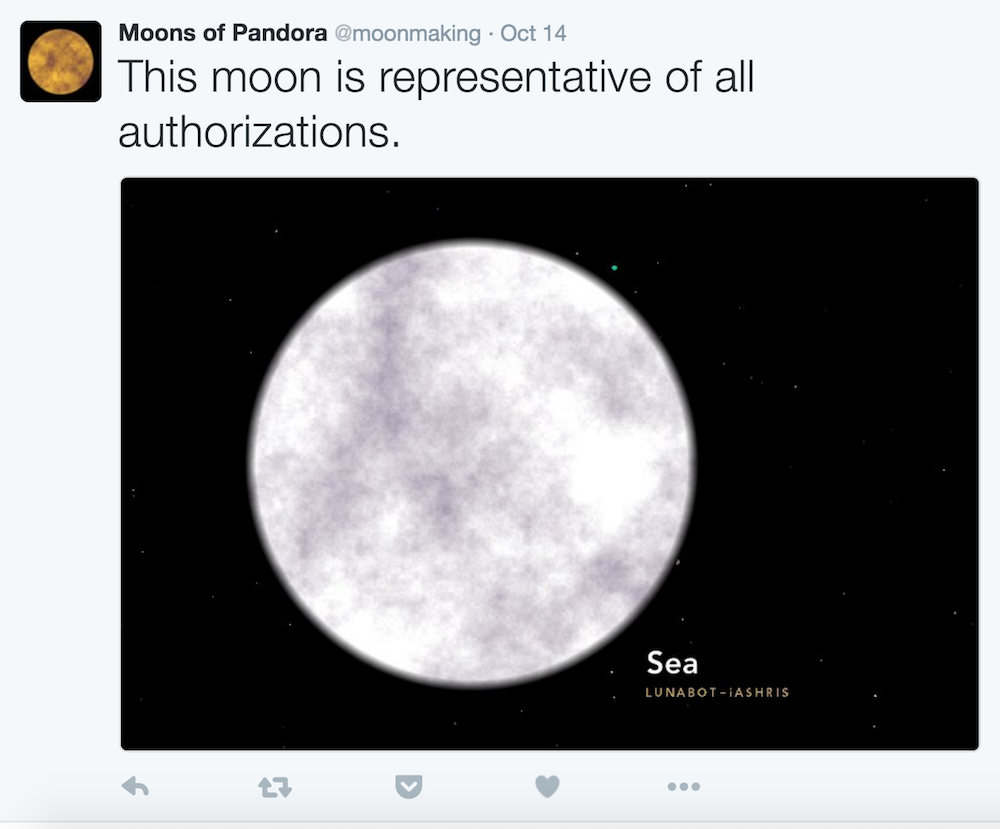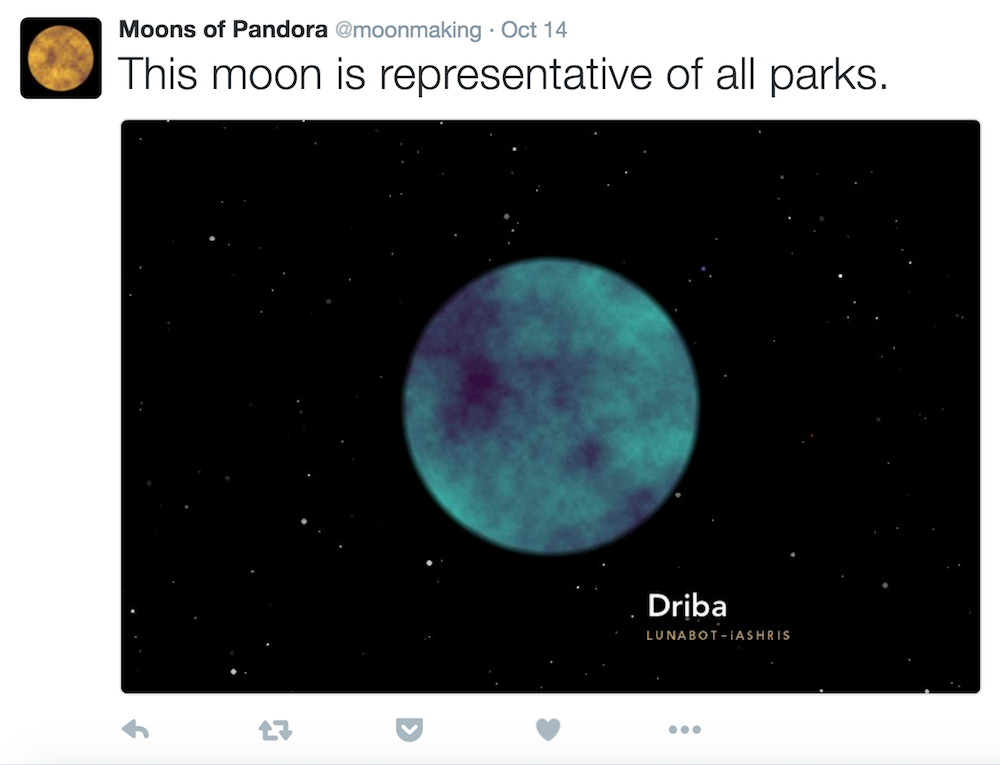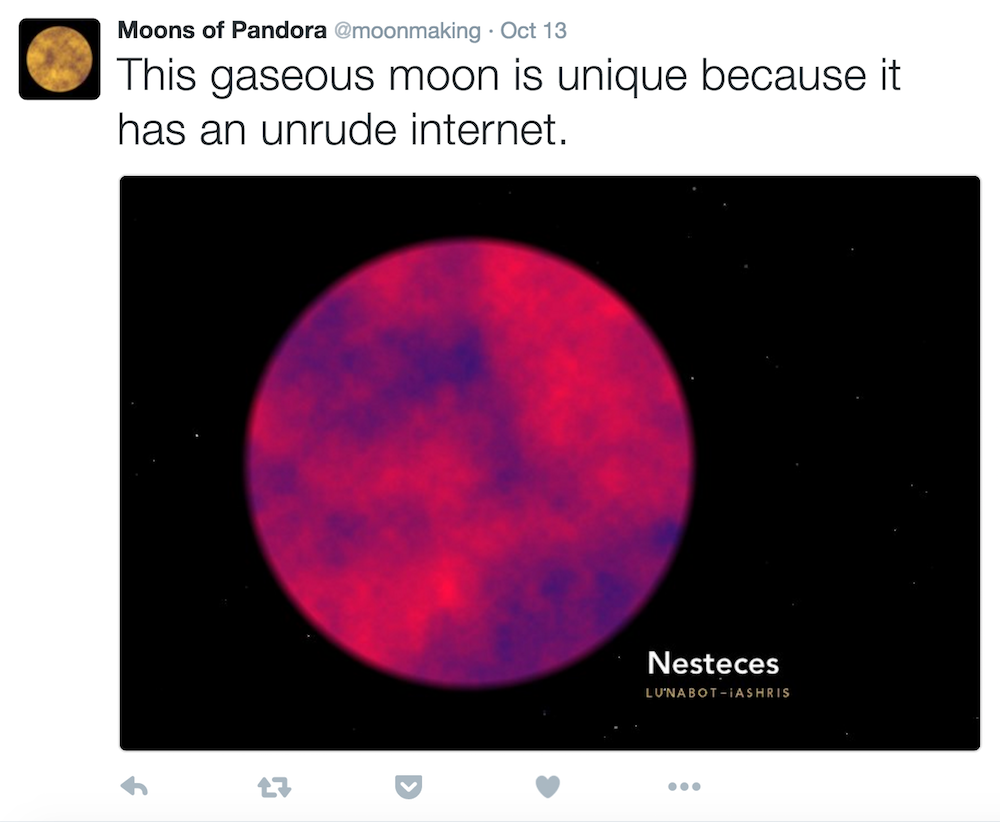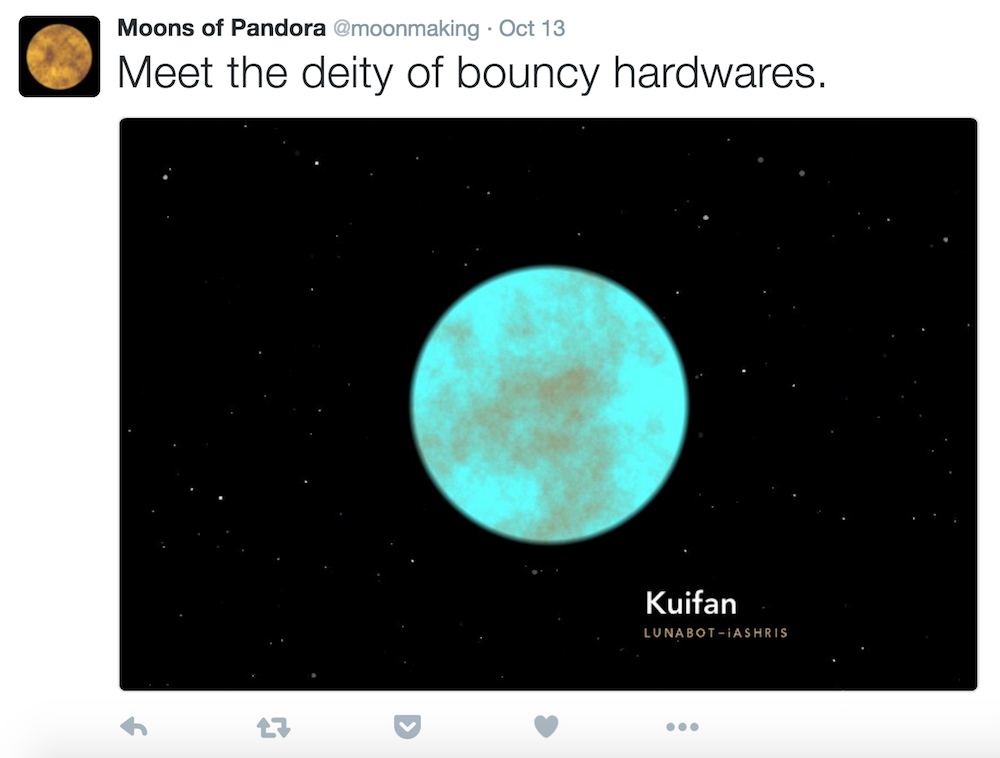 The pic is posted every 30 minutes via a Processing sketch running on an Amazon EC2 instance.