Trafix
One Line Summary
An app cum hardware prototype that brings gamification and positive psychology into traffic decognestion.
Description
This idea shot me and my team to Top 10 in India in the GE Edison Challenge 2016. Our idea to was to use route planning algorithms to apply on crowdsourced data and predict future congestion. Now if everyone ideally followed our shown route, the net time spent on the traffic would be minimized. But since we are human beings, we don't follow necessarily do things that benefit us. Hence, gamification. Trafix awards scores to people to follow our suggested routes and obey good traffic behavior. Seat belt on... 15 points! Engine off in signal... 20 points! Avoided the crowded route to a longer path... 50 points! You get the idea. Through level ups, game roles and leaderboards, we make being a good road citizen fun and cool.
Time
March 2016
Collaborators
Sarthak Jain, Ruchita Kachhap, Pranay Yadav, Ashris
Trafix in Brief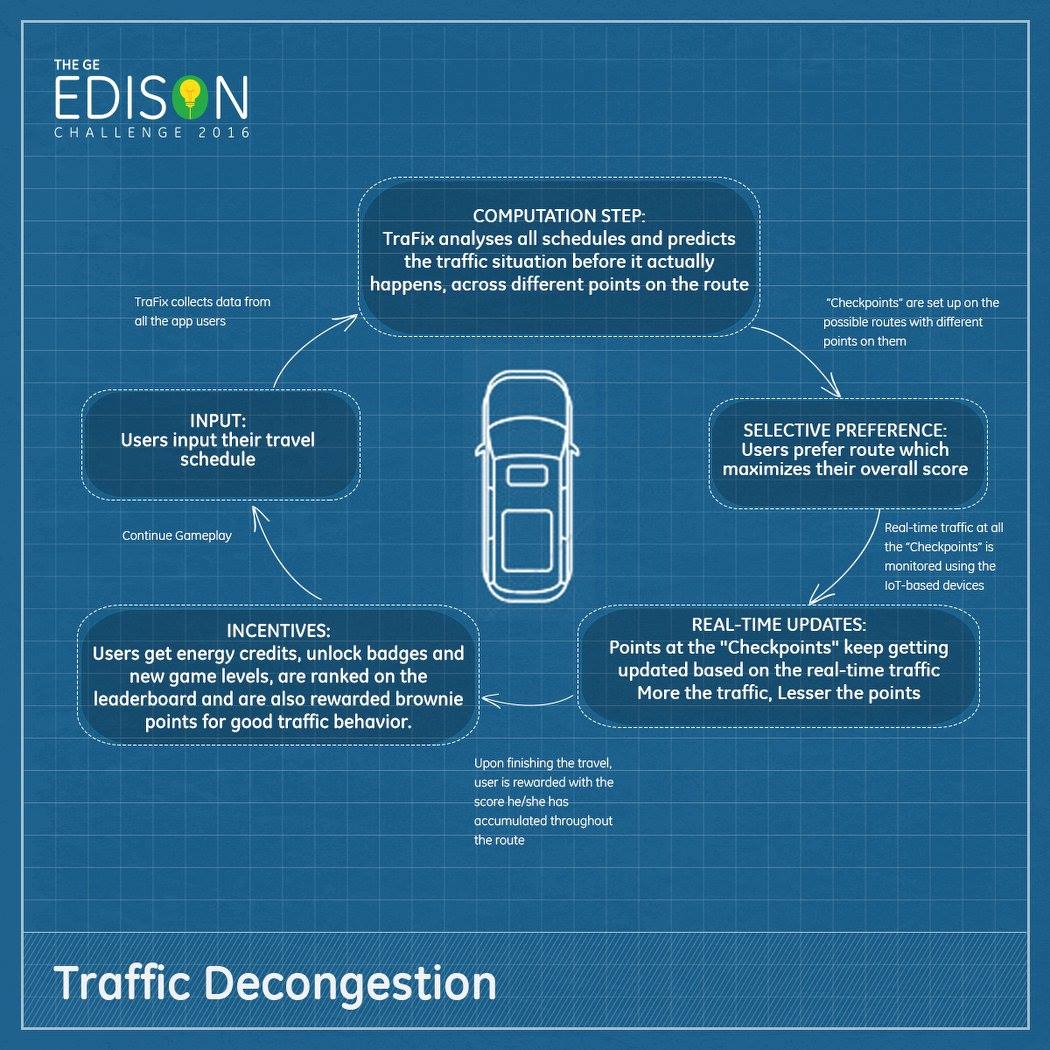 We also made a hardware component, to be cutely wrapped into a hanging owl sort of wrapper that conveys the route to be taken via audio output (since using phone isn't possible during driving).
Our team consisted of people from four different disciplines- Computer Science, Electrical Engineering, Civil Engineering and yours truly from Architecture. The ideation and execution happened gracefully by the combined team efforts.